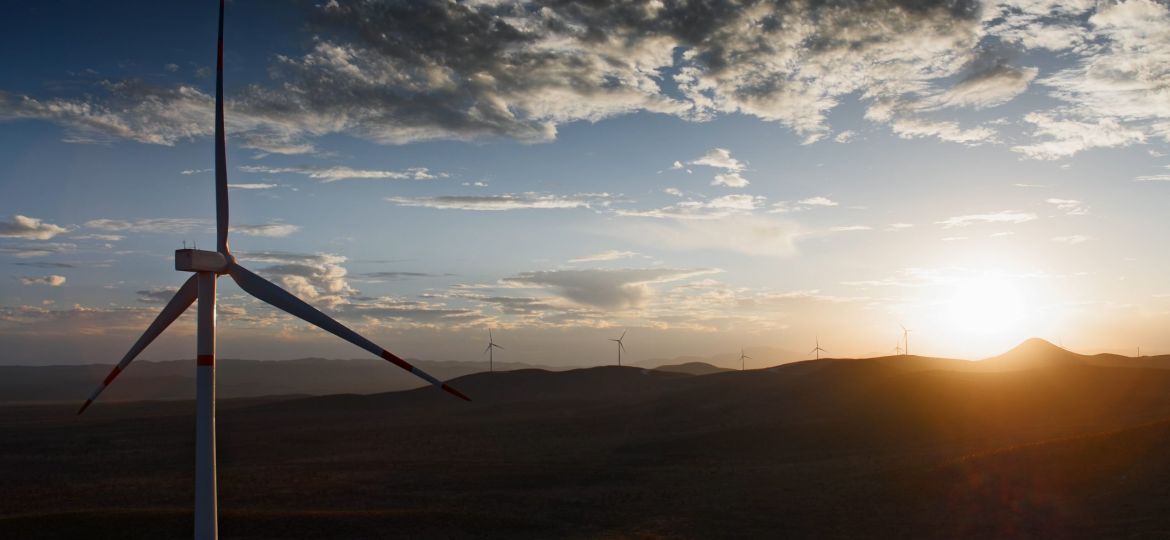 We are constantly being pummeled by bad climate news. Despite the efforts of individual countries and international organizations, a November 2019 report by the United Nations asserted: "countries collectively failed to stop the growth in global GHG emissions." This has led to increasing average global temperatures and the unquestionable need for deeper and faster emission cuts.
However, the private sector cannot sit idly by waiting for governments to act – it is time for companies to step up and be leaders in the fight against climate change. In addition, for businesses, research is proving that prioritizing sustainability is beneficial for long-term financial success. In fact, a 2019 survey commissioned by Enel Green Power found that about half of consumers would pay more for sustainably produced products, and this willingness to pay more is even greater among Millennials and parents. Moreover, as Generation Z is entering the workforce, studies are showing a preference for sustainable goods with 62% saying they would rather buy from sustainable brands.
Now that consumers have spoken, how can companies capitalize on the momentum? Each step in the value chain, from sourcing to manufacturing to packaging to waste management, affects the environment. This is why it is critically important for businesses to consider the circularity of their operations. By rethinking consumption models, companies can play their part in tackling the growing environmental challenges such as diminishing resources and climate change.
A key step in achieving circularity and demonstrating your sustainability commitments to consumers is to use renewable energy, which is becoming cheaper, and more readily available. In fact, according to BloombergNEF, renewables are now the cheapest form of new electricity generation for two-thirds of the world's population.
There are several important factors to keep in mind to implement renewable energy strategy into your organization:
What is the timeline for achieving your sustainability and carbon reduction goals? When working with a renewable energy supplier, your timeline is an important consideration in finding the best project and strategy to achieve your goals on time.
Where is the bulk of your energy load located? This could be from several primary facilities or a larger footprint of operations.
What are your priorities for selecting a renewable energy partner? For companies that have set global renewable energy goals, it may be important to work with a supplier that has a global footprint and can execute a multi-country strategy.
It is not always possible to power a facility directly with on-site renewable energy, but companies can still invest in renewable energy through an off-site, Corporate Power Purchase Agreement. A PPA is a contract between a buyer ("off-taker"), such as a commercial or industrial company, and a renewable energy supplier that enables the buyer to purchase the renewable energy from a wind or solar project for a pre-agreed price and time period. As the name "off-site" suggests, a renewable power plant can be located in a remote location from the buyer's production facilities or stores. The power produced can be delivered through the national grid (so-called, Physical PPAs) or channeled into a local spot market with the pure financial settlement of a contract (Virtual PPA).
In both cases, Corporate PPAs support adding new renewable energy to the electricity grid, enabling new wind and solar projects to be built and effectively displacing fossil fuels. They are not a new phenomenon, with the first deals made about 10 years ago. However, Corporate PPAs have increased in recent years in both size and frequency, with a record capacity of 19.5GW contracted globally in 2019 (+43% vs. 2018).
In addition to the renewable energy, the buyer also receives the associated Energy Attributes Certificates, in Europe known as Guarantees of Origin (GOs). Each certificate represents one megawatt-hour (MWh) of energy produced by a renewable energy supplier and delivered to the power grid. Uniquely numbered and tracked, GOs also represent the environmental benefits of each MWh of renewable energy. Through the GOs received, the buyer is able to demonstrate claims of renewable energy. This ensures that communication and marketing claims around renewable energy use are compliant, whether you are powering your retail operations with solar power or brewing beer with 100% renewable electricity from wind power.
For help navigating this territory, many companies choose to partner with an established energy company, like Enel Green Power, that can help guide them through the process and ensure that the transition to renewable energy happens efficiently and effectively.
For example, in August 2019, Gap Inc. signed a 12-year Virtual PPA with Enel Green Power, which will provide enough energy to power over 1,500 of the company's global retail stores. With the help of our partnership, Gap Inc. expects to reach its 2020 goal of reducing greenhouse gas emissions by 50% compared to a 2015 baseline. In addition to Gap Inc., Enel Green Power's customer portfolio includes Adobe, Anheuser-Busch, Bloomberg, Facebook, General Motors, Kohler, Mondelēz International, T-Mobile, Danone North America, and Wynn Las Vegas.
Together, final consumers and companies alike can push the industry toward a more sustainable future. With informed decisions and ambitious goals, business can help create a greener planet for everyone, and become a more forward-thinking industry that leads by example.